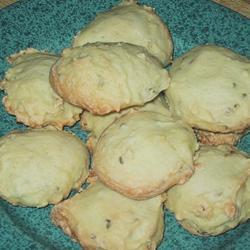 Prep Time:
Cook time:
Serves:
Description
Edit
German Christmas cookie recipe
Ingredients
Edit
1/2 teaspoon baking powder
1/2 teaspoon cream of tartar
Directions
Edit
Preheat oven to 180 C / Gas mark 4.
Combine the beaten eggs and sugar and beat for 15 minutes. Stir in the flour, baking powder, cream of tartar and fennel seeds.
Drop by teaspoonfuls onto a greased baking tray and bake in the preheated oven for 15 minutes.
Ad blocker interference detected!
Wikia is a free-to-use site that makes money from advertising. We have a modified experience for viewers using ad blockers

Wikia is not accessible if you've made further modifications. Remove the custom ad blocker rule(s) and the page will load as expected.