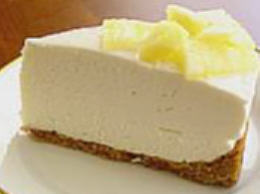 Prep Time:
Cook time:
Serves:
Description
Edit
Ingredients
Edit
Crust:
1 (9 inch) baked pastry shells or cookie/biscuit crust
Filling:
1 (12⅓ ounce) package firm silken Tofu
8 ounces soy cream cheese
1 tablespoon lemon juic
2 teaspoon grated lemon zest
2 (4 ounce) packages non-dairy vanilla pudding mix
1 tablespoon sugar or honey
Garnish (optional:
Directions
Edit
Drain any excess water from the tofu.
Blend tofu and lemon juice in a processor or blender until creamy and smooth.
Add the rest of the filing ingredients, and blend again until smooth.( At this point, you might want to transfer the mixture to a bowl and beat on high speed with an electric mixer, since it might be too thick and stiff for some blenders)
Pour the mixture into the crust and chill 2 – 3 hours or until fir
Garnish
Ad blocker interference detected!
Wikia is a free-to-use site that makes money from advertising. We have a modified experience for viewers using ad blockers

Wikia is not accessible if you've made further modifications. Remove the custom ad blocker rule(s) and the page will load as expected.