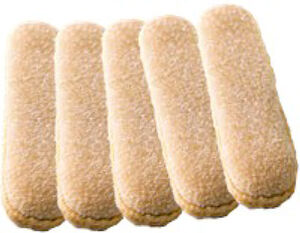 Prep Time:
Cook time:
Serves:
Description
Edit
You can often find these dairy free these in shops.
Here is a recipe to make them at home
Ingredients
Edit
2 cups flour
2 teaspoons baking powder
1 teaspoons baking soda
1/2 cup non-hydrogenated margarine
1 cup sugar
1/3 cup syrup
1/2 cup soy, rice or almond milk
Castor sugar
Directions
Edit
Sift together flour, baking powder and baking soda and set aside. In the bowl of a standing mixer fit with the paddle attachment, cream together margarine and sugar until fluffy. Stir in maple syrup. Slowly incorporate the flour mixture until thoroughly combined, alternating with additions of milk. Cover and chill the dough for at least 1 hour.
Preheat oven to 350°F and position a rack in the center of the oven. Line 2 baking sheets with parchment paper; set aside.
On a lightly floured surface, roll dough into 1-inch balls then roll each ball into a 2-inch-long stick. Roll in castor sugar. Arrange on prepared baking sheets, leaving a few inches of room between each ladyfinger. Bake 8 to 12 minutes, or until cookies are firm and just beginning to brown. Remove from oven and let cool on baking sheets for about 1 minute. When firm enough to move, transfer to a wire rack to cool completely.
Ad blocker interference detected!
Wikia is a free-to-use site that makes money from advertising. We have a modified experience for viewers using ad blockers

Wikia is not accessible if you've made further modifications. Remove the custom ad blocker rule(s) and the page will load as expected.