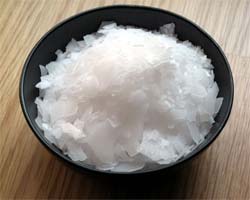 Description
Edit
Magnesium chloride (nigari) is one of the most common tofu coagulants used. It has been used for hundreds years in Japan and China. Nigari is composed mainly of magnesium chloride, but also contains other minerals found in seawater, with the exception of sodium chloride (sea salt).
See Also:
Edit
Recipes Using:
Edit
Ad blocker interference detected!
Wikia is a free-to-use site that makes money from advertising. We have a modified experience for viewers using ad blockers

Wikia is not accessible if you've made further modifications. Remove the custom ad blocker rule(s) and the page will load as expected.