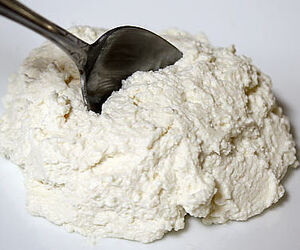 Prep Time:
Cook time:
Serves:
Description
Edit
Quark is a kind of soft cheese (or curd cheese) made without rennet, similar to cream cheese but with a thinner consistency.
Ingredients
Edit
Directions
Edit
Line a strainer with a double layer of cheesecloth.
Pour the yoghurt into the cheesecloth.
Carefully gather the edges of the cheesecloth and twist to squueze out as much liquid as you can.
Then transfer the strained yoghurt to a container.
NOTE:
Strained liquid can be used in sauces.Or added to cooking rice etc.
Ad blocker interference detected!
Wikia is a free-to-use site that makes money from advertising. We have a modified experience for viewers using ad blockers

Wikia is not accessible if you've made further modifications. Remove the custom ad blocker rule(s) and the page will load as expected.